Professional Development
Good policy-making requires good policy-makers. Strategic policy-making requires policy-makers capable of high-level strategic thinking. The Institute for Regional Security has, for nearly 2 decades, invested in the development of the young policy-makers who will provide such strategic thinking and leadership into the future.
Each year we hold public professional development events to give early-career and first time leaders policy making knowledge and experience.
Programs
Future Strategic Leaders Program
Our flagship activity is our Future Strategic Leaders Program (FSLP).
Early-career professionals from Government, the military, police and intelligence agencies, and industry are selected into a program that provides opportunities for individual development, and contribution to the work of the Institute. FSLP members work to shape and deliver our professional development events, ensuring that every development activity we design is informed by the interests and insights of current practitioners.
We ground the development work they undertake on 'action learning' which involves real security policy issues, and real program delivery responsibility.
The Future Strategic Leaders Program is proudly supported by Noetic Group.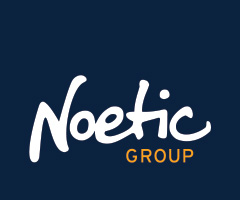 Women in National Security
Launched in 2014, the Women in National Security (WiNS) program has been designed to encourage the recruitment, retention and levels of inclusion of women in the national security community.
This is achieved by delivering a program covering both professional development and networking and mentoring, and with two streams covering early career professionals and senior women already working within the community.
WiNS was established and designed following extensive consultation with women working in the national security community, and reflects principles and values commitment to equal representation and participation at all levels of seniority within the security community. Appropriately, the Institute seeks to ensure that its own structure and activities are underpinned by practical approaches to foster inclusion and diversity.
Events
Our Congress focuses on individuals just starting their policy-making career. They receive presentations from experts under the Chatham House rule, and work in teams to develop policy proposals to address the issue upon which the experts have presented.
Congresses in 2019 focused on Australia's Strategic Interests in the Antarctic and 'Counter-Coercion'.
Our National Security Managers Symposium focuses on individuals who have taken their first policy-making leadership position. They too receive expert presentations on a policy issue under the Chatham House Rule, work in teams to present a brief to a notional Minister, and have their presentation critiqued by an experienced senior policy maker.
The 2019 Symposium focused on the Security Implications of Climate Change.
We select high quality policy ideas from young security professionals and work with them to deliver for TED-type public presentations at our 'NEXT' events each year.
Cyber 9/12 Strategy Challenge
The Cyber 9/12 Strategy Challenge has been established internationally by the Atlantic Council. From 2019, the Institute for Regional Security will auspice the challenge in Australia, in Canberra. Teams of undergraduate and postgraduate students across disciplines are given scenarios involving catastrophic cyber security events and compete against each other to present policy responses to a judging panel of senior cybersecurity policy makers.
The National Security Careers Night is an exclusive careers night for university students, graduates and young professionals who work in the national security community or aspire to do so.
The Careers Night provides future leaders with valuable insights into the national security community, featuring presentations and break-out sessions from senior leaders from within the community on the roles, activities and professional development opportunities in major Departments and Agencies.
Register your interest
To register interest in one of our events, enter your details here.