Security Challenges
Domain Editors
Security Challenges has been a peer reviewed journal at The Institute for Regional Security since its creation as the Kokoda Foundation in 2004.
The Institute is committed to identifying and publishing research and commentary that contributes to policy making to secure peace, stability, and prosperity for the peoples of the Indo-Pacific.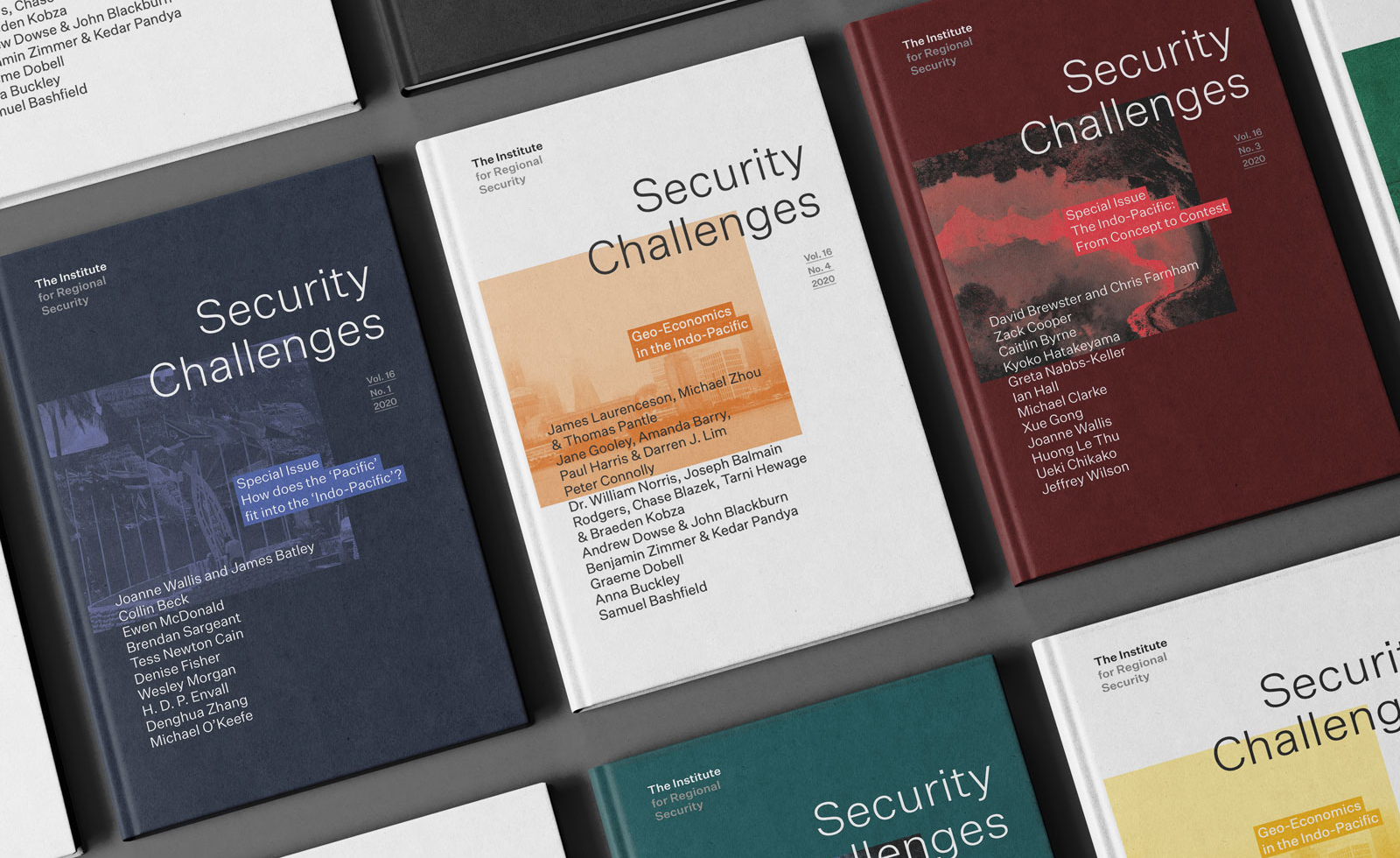 Policy Domain Editors
Security Challenges is being re-launched on a digital platform in 2023 and The Institute is seeking expressions of interest from potential editors for security policy domains and regions, including:
Grand Strategy; Military; Economic; Diplomacy; Human Security; Environmental; Space; International Institutions; International Law; Intelligence; Advanced Technologies; Cyber; Organised Crime; Extremism and Terrorism, Historical Analysis, and
ASEAN; the Pacific Islands; East Africa; the Antarctic
The Chair of the Editorial Group of Security Challenges from 2023 will be Michael Rainsborough, recently Professor of Strategic Theory at King's College London and now Professor of Strategic Theory and Academic Principal at the Australian War College/Deakin University.
Domain Editors will be responsible for: identifying peer reviewers for academic papers; approving publication of both academic and commentary papers in their domain; growing their network of contributors; and, where interested and agreed, convening online seminars. Administrative support provided to Editors will include contributor follow-up and liaison, editing and proofing, uploads, social media promotion (LinkedIn and Twitter), and the convening of online seminars on agreed priority issues. Each Editor will receive an annual AUD$1,000 honorarium.
The focus of the journal will be actionable policy recommendations. The ideal structure of research papers and commentary pieces is recommendation(s); issue or situation defined/detailed; background; rationale; and potential alternatives and/or critique and rejoinder.
Papers from young researchers and from non-academic policy makers will be encouraged.
Paper contributors will be able to provide multi-lingual versions should they so wish, and The Institute may undertake translation of selected articles for multi-lingual posts. Articles will be supported by LinkedIn and Twitter feeds and selected articles by podcast summaries.
Papers and commentary are to be published and promoted immediately they are approved by a Domain Editor (in the case of academic papers, once peer-reviewed to the Editor's satisfaction).
Editorial Candidates
The Institute is seeking to appoint individuals who:
Are preferably at Associate Professor level or higher in an academic institution (or equivalent in a research entity),
Preferably have experience in policy making within a national or international government department or entity,
Are committed to multi-disciplinary, evidence-based policy research and formulation,
Are committed to building an international network of researchers, commentators and reviewers bringing a diversity of well-argued papers and pieces in their domain,
Have an existing network of researcher or policy maker contacts upon which to launch and build their domain, including the ability to identify a piece by a thought leader in their domain as the first paper under their stewardship, and
Would be committed to sourcing, reviewing, and publishing at least one paper per month February to November in their domain
Members of the Editorial Group would be required to meet at least annually (online) to review the previous year's publications and to discuss and make recommendations on the ongoing direction of Security Challenges, including identifying potential priority themes driven by strategic security assessment. Nothing would prevent The Institute from occasionally appointing additional editors for conference or dialogue related papers, including from within the Editorial Group.
The Institute would also be open to working with Domain Editors to win and auspice funded research projects relevant to their domain.
Further Information
For further information email The Institute CEO, Chris Gardiner, at Chris.Gardiner@ifrs.org.au
To submit an expression of interest, use the submission box to provide your name and email and to upload a covering application letter and curriculum vitae.
Register your interest
Security Challenges Domain Editor